About KC Welding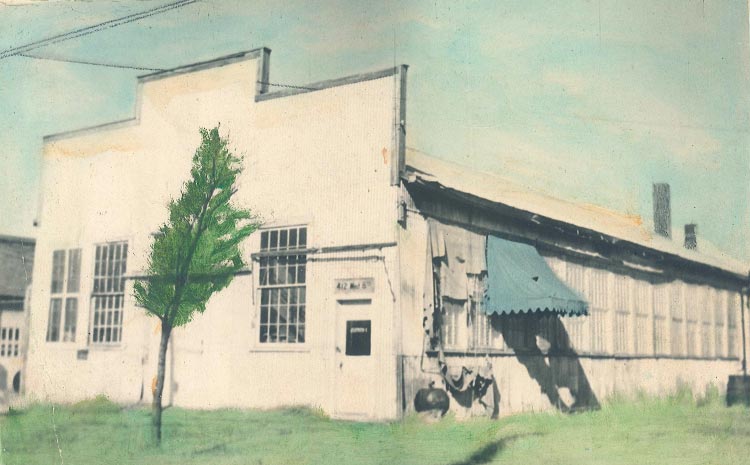 KC Welding's original shop, which has since been demolished to make way for new, modern facilities.
KC WELDING'S HISTORY
KC Welding was formed in November 1946 by Carl Kolb and George Conover, each contributing the "K" and "C" of their last names, respectively. Operations began in a 2-car garage as a job-shop to fill the needs of local Bartlesville businesses.
A LEADER IN THE PIPELINE INDUSTRY
In the mid-1950s, KC Welding developed its own products for use in the pipeline industry. These products, the external line-up clamp (referred to as the 'KC Clamp') and the G-100 MIG Welding Gun (patented in the 1960s), are still manufactured and shipped throughout the globe. The welding gun has been a favorite in the pipeline industry ever since, due to its roller bearing design, which enables a comfortable 75 degree weld angle.
Through the years, KC Welding has manufactured a variety of products including double joint racks, beveling machines, and internal line-up clamps. Notably, KC Welding's clamps and welding gun assemblies were used extensively during the construction of the Trans‑Alaska Pipeline System.
CONTINUING INNOVATION
Today, KC Welding offers the same quality products customers have enjoyed for years. KC Welding introduced a lighter weight and more economical clamp, called The Standard Line, and is now produced as an alternative to the heavy duty KC Clamp.
KC Welding continues to embody Conover's spirit of innovation, with an eye towards the future and meeting customers' evolving needs.